Data Mining & Data Extraction Services, Ireland & UK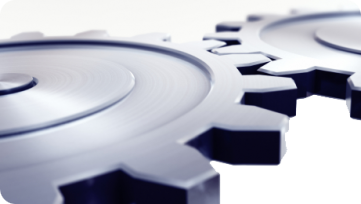 As there are millions of web pages on the internet today, and the information on existing websites are updated daily, the internet is essentially one huge database. Businesses are required to keep their database updated regularly and populate their sites with new data, create mailing lists, and update existing databases. Companies use Data Mining & web scraping methods to get the data they need.
This information is important for market research and following specific trends. Visual Design provides the services needed to collect this data. We offer the following Data Mining and Web Research services:
Web Data Mining
Data Collection
Data Extraction
Web Scraping
Data Mining and Web scraping is a method of pulling information from the seemingly infinite number of locations on the web where it is stored. The web scrape is exactly what it sounds like, scratching out the hidden gems where ever they may be found on the internet. Sometimes Web Scraping and Data Extraction is referred to as a Web Harvest, although it is still just an extract of data from the web.
Data Mining Services and Data Extraction Services
Companies who need this specific web data will benefit greatly from the records they acquire. But, it can be a difficult and tricky task of extracting data from multiple web pages, parsing and re-assembling that information in forms that are useful and workable. Businesses may need to find online price comparison, weather data monitoring, website change detection, Web research, Web mashup and Web data integration.
We can help you with the following:
Data Collection or Data Extraction – collecting information based on client requirements from different websites by a manual or automated process.
Running customized scripts for data extraction or data capture from websites with huge volume of data which saves time and cost.
Populating information into desired output formats like SQL, XML, Spreadsheet formats, HTML, CSV or any other formats according to client requirements.
Creating mailing lists with information like contact name, title, company information, address, telephone, fax, contact email, website etc. for marketing campaigns, and advertisements.
Collecting product details like price, product description, quantity, and images or photos from other websites or product catalogs, and feeding them into content management systems or online portals.
Checking for product updates like prices, product availability or product specifications, which change frequently and updating the database of e-commerce websites.
Some example of Data Mining and Web Research projects in Ireland
Data mining, which involves data collection or data extraction of Students, Professors from University or college websites?
Data Capture of product information from different manufacturers websites, and entering or updating this information in a database.
Data Collection or Data Extraction of property details like property name, property address, amenities, rent and other information from different Real Estate websites.
Data capture by doing web research or online research and getting key contact person name, title, email address and other contact details.
Data capture from different job websites or job databases, and collecting job posting information like job title, job description, contact phone, email etc. into spreadsheets.
Outsource your data mining, collection and web scraping services to Visual Design. Our clients avail of our services as essential, by providing quality information and data as required which help in decision making and further analysis to keep themselves ahead of their competitors
Ethical Considerations with Data Extraction
There are many legal issues and ethical considerations for Web Scraping and we encourage all of our customers to stay within both the legal and ethical boundaries.
Disclaimer: While we do advocate using Web Scraping only for legitimate purposes, we cannot be held accountable for anything our customers may do with the tools we provide them. We do not have any control over their use of technology and cannot be in a position to monitor them.
We are developing scripts for Data Mining and Data Extraction Services for clients in Ireland and the UK.