Powerfully Responsive
mobile web
design.
Website Design Cavan Ireland
Whether you need a simple brochure style website or a complex interactive website providing information and changing services to your customers, Website Design Cavan can give you a perfect solution – quickly and cheaply.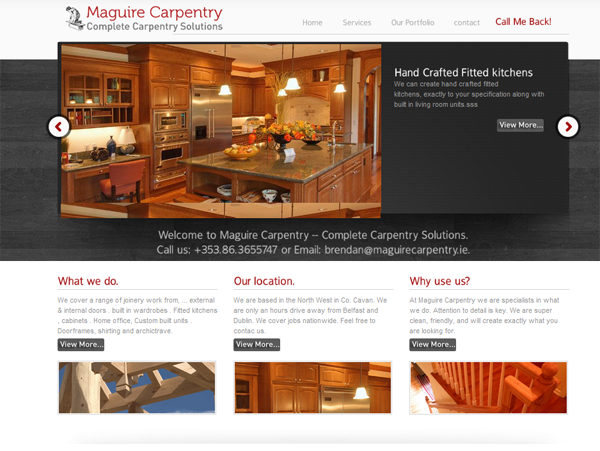 Our Design Approach:
Talking!
Before we begin anything, we sit down with you and discuss your requirements in detail. This is an important step in ensuring Website Design Cavan offer the most suitable and effective solution.
Wireframes
After our discussions and after a detailed analysis of your competition, our designers to build models (wireframes) of each key section of the screen of your website. For smaller sites that may be just the home page and internal content pages. For large web applications such as e-commerce websites, we provide wireframes for the home, interior contents, list of products, product details, shopping cart and checkout. Anything you require, Visual Design can cater for.
The advantage of the display and development wireframes is that we can make necessary changes before the code is written and gives you the opportunity to examine the wireframes prior to delivery of the finished site.
We often find that our wireframe screens really help stimulate our imagination, and our clients view, which will bring out the best for both.
Website Build
Once the wireframe screenshots have been approved by our designers, we start to work on making it all browser compatible with HTML / CSS.
We will primarily focus on:
Scalability
Usability
Navigation
Consistency
Our designs will be print and search engine friendly.
Testing
The completed site will be tested to ensure full compatibility with all major browsers.
Firefox / Mozilla
Google Chrome
Netscape
Opera
Safari
Internet Explorer 6+
We are designing websites for clients in Dublin, Cavan, Fermanagh and Monaghan in Ireland.
Need more info? If you would like any more information please feel free to Contact Visual Design at [email protected]. We offer website design cavan, and Mobile Website Design? Maybe you are looking for Web Design Cavan & Development. Or maybe Android development Ireland here. We have excellent skills in data mining, and web scraping. We also do ecommerce solutions ireland, wordpress cms design, and finally PSD to HTML. On the hardware side, we have also years of  hardware experience, and offer laptop repair cavan, and computer repair cavan. If you need anything else, please feel free to contact us.