PSD to HTML Design Ireland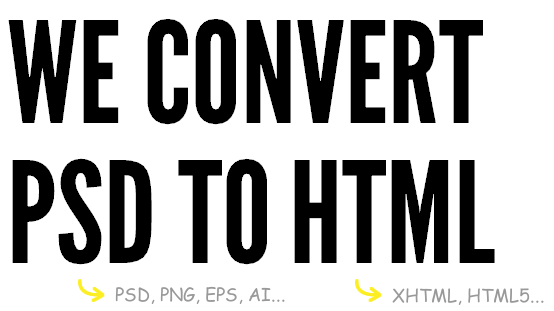 We transform your Photoshop (PSD) files to cross-browser, search engine friendly HTML / CSS templates
What is it?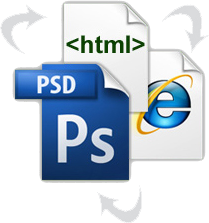 PSD to HTML refers to the translation of static Photoshop (PSD) files into standards compliant HTML.
Who is this service for?
Whether you are a leading design agency or a talented Photoshop enthusiast Visual Design can provide the technical expertise to turn your design inspirations into a working website without you losing valuable time learning the intricacies of building websites.
What does Visual Design require from me?
We require all appropriate PSD files plus any custom fonts used.
What will Visual Design give me?
Cross Browser Compatible (HTML / CSS) Web Pages
Print CSS Style Sheet (Print Friendly Pages)
Well structured, commented code
Implementation Support
How much does it cost?
Cost is very much dependant on the complexity of the designs provided. Send us your screenshots today and we'd be delighted to provide a free costing.
Can I combine your PSD coding service with other services?
Absolutely, we can take your PSD files and transform them in a fully content managed website including additional functionality such as eCommerce where required.
We are creating PSD coding for clients in Dublin, Cavan, Fermanagh and Monaghan in Ireland.