Precision Engineering
Desktops, Servers, Laptops, & mobile tablets
Affordable Prices
Laptop Repair Cavan, Monaghan & Fermanagh
Full trained in Electronics Engineering, we offer a local PC computer and laptop repair service to the Cavan, Monaghan & Fermanagh areas. We are based in Butlersbridge, Co. Cavan, on the N3 north of Cavan. We are on the main Belturbet/Enniskillen road just 5 mins out of Cavan Town. We all have laptops and computers, and they break — That's why you need a fully qualified and experienced technician to keep your computer running at it's best. Laptop repair Cavan, Monaghan & Fermanagh.

Computer Repairs Cavan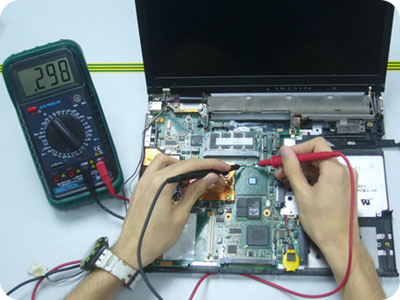 We have been servicing consumer and business clients for over 20 years, and have excellent customer satisfaction rates. Much of our business comes from word of mouth and we don't believe we have done a good job unless our customers are fully satisfied and can recommend us. We implement a no-fix no-fee policy, so we offer you the best value and rates around. We are proud to have among our varied clients both consumer end users, right up to IT professionals, Engineering Departments and Universities. Laptop repair cavan is here to help. Cavan Computer Repairs, Virus Removal, Laptop Screens Replacement, Computer Cleanups and more.

What we service.
We fix all types of hardware and software issues with Laptops, Desktops, Notebooks, Netbooks, and some selected Android Tablets. Contact tablet repair cavan for an estimate.
Crashing or freezing computers
Computers can crash or freeze due to a number of reasons. It may happen due to conflicting drivers, software or hardware, overheating, failing components or viruses. At Visual Design we have the expertise and equipment to diagnose the true cause of the problem and fix it. laptop repair cavan is here to fix it.
Laptop screen replacement:
Broken laptop screens are one of the most common repairs we complete. We source quality replacement screens, fit it, and test. Call laptop repair cavan for a quote.

Dead or Non Starting laptops
The main cause of non-starting laptops are due to power issues. We can pinpoint the source of failure and remedy the error. Computer Repair Cavan, can help you out.
Power connector replacement
A common point of breakage on a laptop is at the power connector. It may become loose or the pin make break off. We can replace and repair all types of power connectors and get your laptop back working again.
Data Retrieval
Data is priceless. Computers can be replaced but data cannot. Whether it's family photographs or company files, we can retrieve your data. We can attempt a data recovery.
Laptop Upgrades
We can upgrade your laptop to improve performance. It is a cheaper alternative that buying a new laptop.
Virus Removal
Once a computer is infected with a virus an antivirus application can often fail at removing it. We utilise state of the art software and techniques to remove viruses without damage to important files. We can remove these for you professionally.
Spyware Removal
Spyware is a rampant problem for internet users. The vast majority of computers we fix have some sort of spyware on it. We can remove all types of spyware leaving your computer clean and your data safe.
Antivirus Software Installation
We install antivirus software on computers. Antivirus software protect your computer from a multitude of threats. The software we use is tried and tested.
Laptop keyboard repair
We can fix individual keys on laptop keyboards or replace the entire keyboard for you. The most common reason for keyboard replacement is due to spilt liquid.
What will it cost you?

Since most repairs are usually different To give a general indication of what a repair may cost we have provided sample prices below. Note these prices are shown to give a ballpark idea of what a repair may cost. In order to ascertain the true price of a repair we need to diagnose the item. Here are some typical repair costs:
Virus Removal – €55-€65
DC Power Jack Repair – €55-€65 + parts
Computer Speed Up / Service – €55-€65 + parts if needed
LCD Screen Replacement – €95-€180 (parts included in price) NB: Costs vary on screen size and availability
Data Retrieval – POA – varies greatly on drive faults. Starting Min €65
Keyboard / Touch – €55-€65 + parts
Crashing / Freezing Computer – €55-€65
– We also include a full combination of the above. Price is dependant on the condition of the PC/Laptop. So please drop us an email or a call anytime: +353 87 4666 362.
Need more info? If you would like any more information please feel free to Contact Visual Design at [email protected]. We offer website design cavan, and Mobile Website Design? Maybe you are looking for Laptop repairing cavan.  Or maybe you are looking for Android development Ireland here. We have excellent skills in data mining, and web scraping. We also do e-Commerce solutions Ireland,Web design with WordPress cms , and finally PSD to HTML. On the hardware side, we offer laptop repair cavan, and computer repair cavan. Fell free to contact with us for this service. If you need anything else, please feel free to contact us.